You and your guests can rest assure when exploring the ocean as we do the maintenance of the diving equipment for yachts.
Type of controls for diving equipment for yachts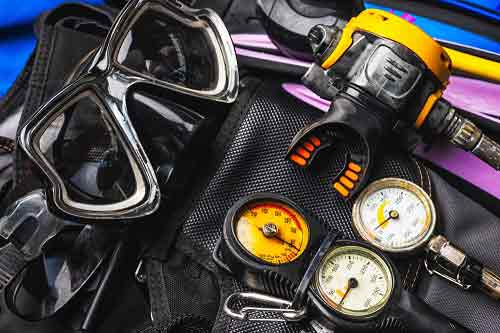 Our technicians check your equipment such as
● holders
● masks
● cylinders
● emergency safety equipment
● other snorkeling and diving accessories.
Air Compressor
Péjout Marine Services takes care of the maintenance and air analysis of air compressors such as those of the BAUER brand among others.


Filling of 200 bar diving cylinders
We fill diving cylinders to 200 bar and carry out annual or post-use inspections, particularly
We fill SCUBA cylinders to 200 or 300 bar and carry out the annual or after-use visits, especially for training sessions.
In accordance with the regulations we carry out hydrostatic testing of cylinders:
 
Diving cylinder: every 2 years
SCUBA cylinder: every 5 years