Medical equipment for yachts
Some First Aid Kits have been specifically designed with the Marine Market in mind.
They all a part of the lifesaving equipment a yacht needs to have onboard.
Not only have the contents been carefully selected, the kits are packed in appropriate containers.
Type of First Aid kits for yachts in commercial category
* Cat. A: For ships sailing more than 150 miles from a port.
* Cat. B: For ships sailing less than 150 miles from a port but in an emergency area.
* Cat. C: For ships sailing within 30 miles of a port (this category includes liferafts)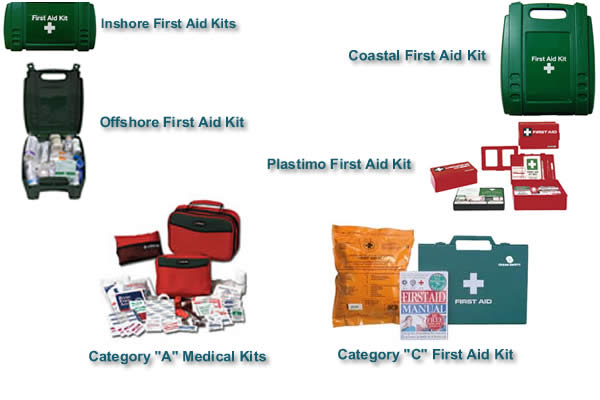 Ship Captain's Medical Guide 22nd Ed 
Author: Her Majesty's Department of Transport
A comprehensive reference on every medical emergency likely to be encountered at sea. Written specifically for mariners. Official publication of the British government. A venerable publication of the British government, the 22nd edition has been completely rewritten to include authoritative advice on everything from birth to death, first aid, nursing, hygiene, injuries and disease.
All procedures are thoroughly documented and can be carried out by the average sailor. The guide also provides extensive diagrams, photographs, anatomical drawings, and a separate section on the medicines mentioned in the text—their use, potential side effects and precautions.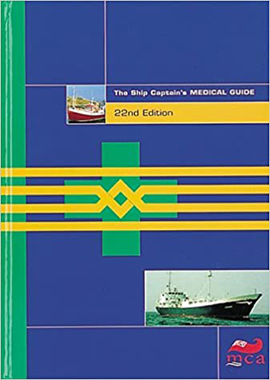 First Aid Manual 8th Edition
Author: St. Johns & British Red Cross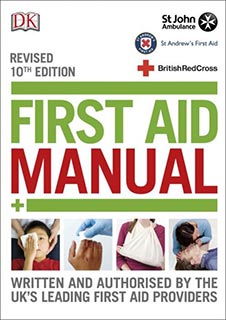 As in the previous edition, all the first-aid procedures are illustrated photographically to give clear and comprehensive guidance. However, the new First Aid Manual has been completely restructured: more information is covered in fewer chapters.
Background information and basic techniques are brought together in two chapters. Life-saving procedures for all ages of casualty are presented in a new format. First-aid treatments are presented, where possible, in head-to-toe order, to make information easier to find.
The Manual comes with a quick-reference booklet featuring step-by-step procedures for emergency first aid, which can be kept in your first-aid kit. The new First Aid Manual is readable, user-friendly and accessible, the ideal guide to be amongst the mandatory medical equipment for yachts.