Gas detection on yachts with the DRÄGER X-AM 2000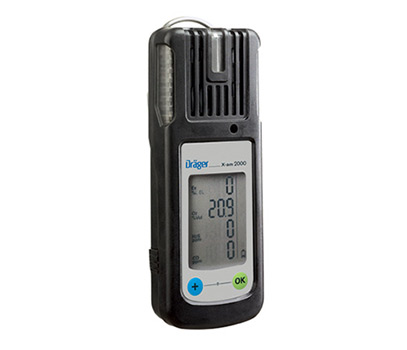 To calculate the gas detection on yachts, I equipped myself with a  detector, which indicates the gas content in the "Grey" water and "mixed fuel" tank.
This device can transcribe directly the data collected in the visited tanks onto a printer, without any manual manupulation of the results. So totally credible.
This equipment from DRAEGER is the X-AM 2000 model, specific for CH4 (methane), ² O (oxygen) and H2S (sulfuric hanidride).
More security
The Catalytic Ex sensor adjusted to methane is very sensitive to explosive gases and offers a very high degree of sensitivity to combustible organic vapors. This makes the gas detection on yachts a greater and more reliable protection against explosion hazards
Its impact resistant moulded shell, maximum protection (IP 67) against dust and water, multi-directional gas access to the sensor, make the X-am 2000 a reliable and safe instrument. The new high-performance XXS sensors developed by Dräger Safety have an exceptionally short response time and offer the possibility of a gas test in less than 10 seconds. In addition, they have a service life of 5 years.
With its "mobile phone" format, "mini" weight, "long-life" sensors and low price, the X-am 2000 is the perfect addition to your daily safety routine. Find the user's manual here.