Péjout Marine Services replaces the following SOLAS life-saving equipment when it expires.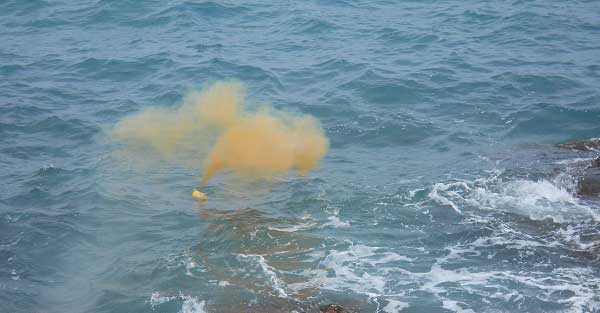 MOB Man Overboard- Hanssen, Ikaros, PW
A man over board is, as the name suggests, a piece of life-saving equipment that is thrown overboard when someone has fallen into the water followed by a buoy.
It emits orange smoke so that it can be seen from a distance, and it is also equipped with a light so that it can also be spotted at night, or even in fog.
Thus, the shipwrecked victim can locate it as well as the boat that will return to collect it.


Line Thrower- Hanssen, Ikaros, PW
A line thrower is generally used in the event of damages on the engine, the rudder or other parts of the boat that require towing.
A line thrower is a lifesaving device that allows a line to be thrown to a parallel boat, to which a towing line will be attached.
It is a thin rope of about 400 metres long that is wound in such a way that it can be pulled out quickly and without getting tangled. In order to be effective, the line throwers must be changed regularly on a fixed deadline.
The cocoon is valid for 10 years, the flare for about 3 years and must be inspected regularly.
We service all SOLAS lifesaving equipment.